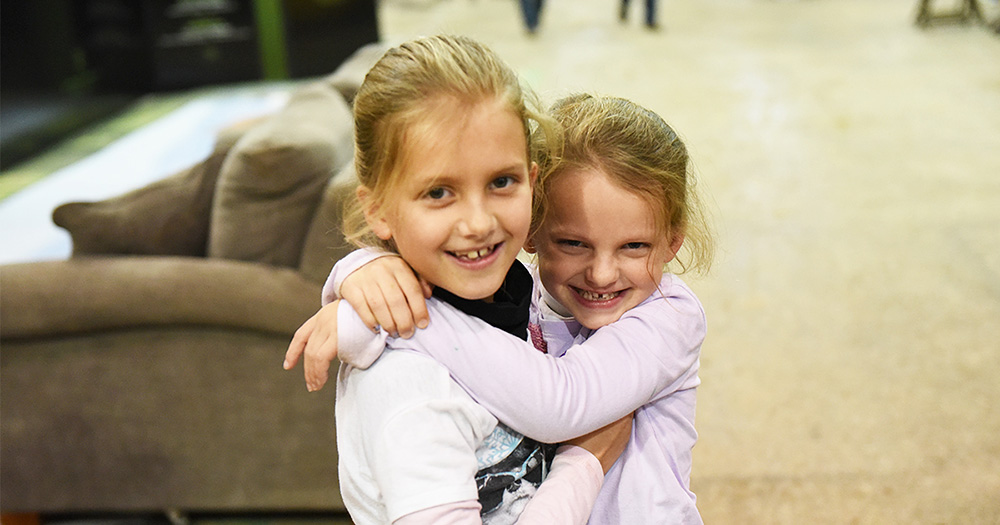 The daughters of NRHA Professionals Sebastian + Melanie Petroll, Lanie, and Ellie both attended their first NRHA Futurity in a swaddle. The spunky girls find the week in Oklahoma City exciting simply because they aren't at home.
"We are here with my daddy because he's showing and our customers are showing too," 8-year-old Lanie said. Six-year-old Ellie nods in agreement.
Both girls are avid riders at home, but also spend their time on their favorite activities. For Ellie, that means painting and anything else she deems as art.
Lanie, on the other hand, enjoys writing stories. She makes a point to write the adventurous variety.
Collectively, both girls have been begging their parents for a chicken. There is no particular reason for the request, other than they just like chickens. Plain and simple.
Their favorite part of school is spending time outside for recess with their friends. If they had to pick their favorite part, the duo agrees on the slide.
"The slide shocks me, it's a rude slide," Lanie explained.