The more things change, the more they stay the same. For the National Reining Horse Association, there have been a lot of changes in horses, riders, and the sport, but the one thing that has stayed the same since 1987 is Barb and Dick Waltenberry, the official show photographers and NRHA Hall of Fame Members.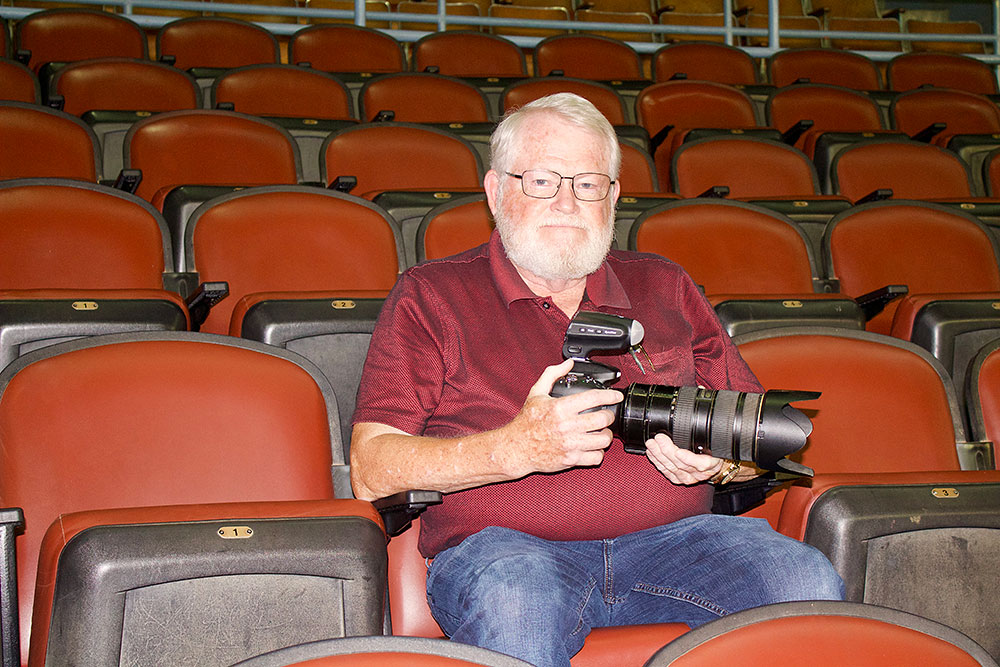 Before the Waltenberrys became an NRHA staple, they photographed everything. From the American Quarter Horse Association to Arabian shows and even Saddlebreds, the Waltenberrys were ringside with a camera.
In 1986, when the NRHA Derby was still held in St. Paul, Minnesota, Dick Waltenberry attended as a spectator. The sport immediately had him hooked, and the next year, he became the NRHA's official Derby photographer.
Since that time, the Waltenberrys have attended and photographed every major NRHA event.
"The first time we did any digital photography was at the futurity in 2001," Barb Waltenberry said. "We shot half of it digital and half of it on film because nobody had it yet."
The Waltenberrys have been crucial to the preservation of NRHA history. Well-known competitors, such as NRHA Three Million Dollar Rider Mandy McCutcheon and NRHA Million Dollar Rider Matt Mills, were photographed by the Waltenberrys as early as their first few horse shows.
"It's been like watching our kids grow up," Waltenberry said. "I remember so many of these guys showing in the youth, and a lot of these kids grow up to really be somebody."
Due to a careful filing system and attention to detail, the Waltenberrys have a copy of every single photo they have ever taken, who is in it, and when it was from. While many of these photos are kept on rolls of film, if you gave Barb and Dick Waltenberry enough time, they could find you the photo and probably tell you a story about the accompanying run.