When life presents you with challenges, you have two options. The first is to accept defeat, and the second is to adjust your course of action but continue toward your goals. Joseph, Oregon-based sisters Madison and Kendall Wigen chose the second.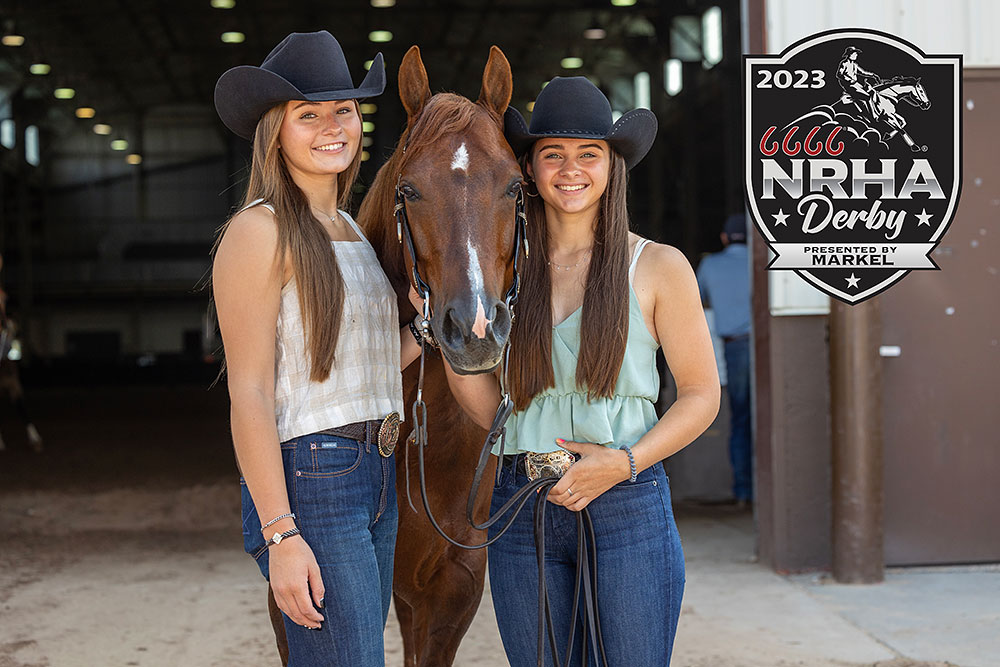 Eighteen-year-old Madison and sixteen-year-old Kendall are the daughters of NRHA Professional Travis Wigen and NRHA Non-Pro Melissa Wigen. Not only are both girls NRHyA officers with extensive show careers, but they are also dedicated students, members of multiple varsity sports teams, and active in The National FFA Organization and National Honor Society.
Kendall and Madison handle their busy schedules and ambitious dreams with such grace that most people wouldn't realize what the sisters have to deal with on a daily basis. The Wigens have both been diagnosed with Postural Orthostatic Tachycardia Syndrome, or POTS, an autonomic nervous system disorder that affects heart rate and blood pressure. The most common symptoms of POTS are severe and lingering fatigue, lightheadedness that can lead to fainting, heart palpitations, headaches, and shakiness. Symptoms can worsen with exercise or in hot and humid environments.
Madison was diagnosed with POTS at the age of nine, leading the Wigen family to have to adjust how they handled horse shows quickly. When Kendall had a fainting episode at school in the fall of 2022, it didn't take long for doctors to come to the conclusion that she shared the same diagnosis as her older sister.
"In the beginning, it definitely affected me because I didn't know what was going on," Kendall explained. "Then it was trying to find what works for me. Once you find what works, you kind of just get used to living with it. A lot of people feel dizzy from time to time, but we feel very dizzy almost all the time."
One thing the girls have found helps, though, is horses.
 "My youth horse, Banjo Hustler, really kept me going," Madison said. "He was given to me by Irmgard Geul not long after I was diagnosed. That was really special to me; it was a way for me to still be active with my illness and be at shows."
As the daughters of a horse trainer, the show community has always been important in both girls' lives beyond Madison's experience with "Hustler" and Geul.
"I like the community that comes with horse shows," stated Kendall. "It's family all around the country, like it's different from friends at home."
Madison, the current NRHyA Vice President, appreciates the leadership opportunities that come with her involvement in the horse industry.
"It's given me the ability to be in a setting where I can grow with others and help build them up, as well," Madison explained. "All of the things I've gotten to do through NRHA have really helped me grow not only as a person but also as a leader and pointed me in a direction of who I am and what I want to do with my life."
As a recent high school graduate, she is looking forward to attending college in the fall with the ultimate goal of being a substance abuse counselor.
Kendall, an incoming high school junior and the current NRHyA International Liaison, is determined to keep horses in her life. She showed her horse, Imnotrufortroubled, at this year's 6666 NRHA Derby presented by Markel in the Youth and Non Pro divisions. After graduating, Kendall hopes to continue riding in college, ideally on an NCEA team, and compete as a Non Pro.