Roping and reining recently collided in a big way, when Trevor Brazile, known in the rodeo world as the "King of the Cowboys," and his partner Miles Baker teamed up to purchase former National Reining Horse Association Futurity Level 4 Open Reserve Champion Show Me The Buckles.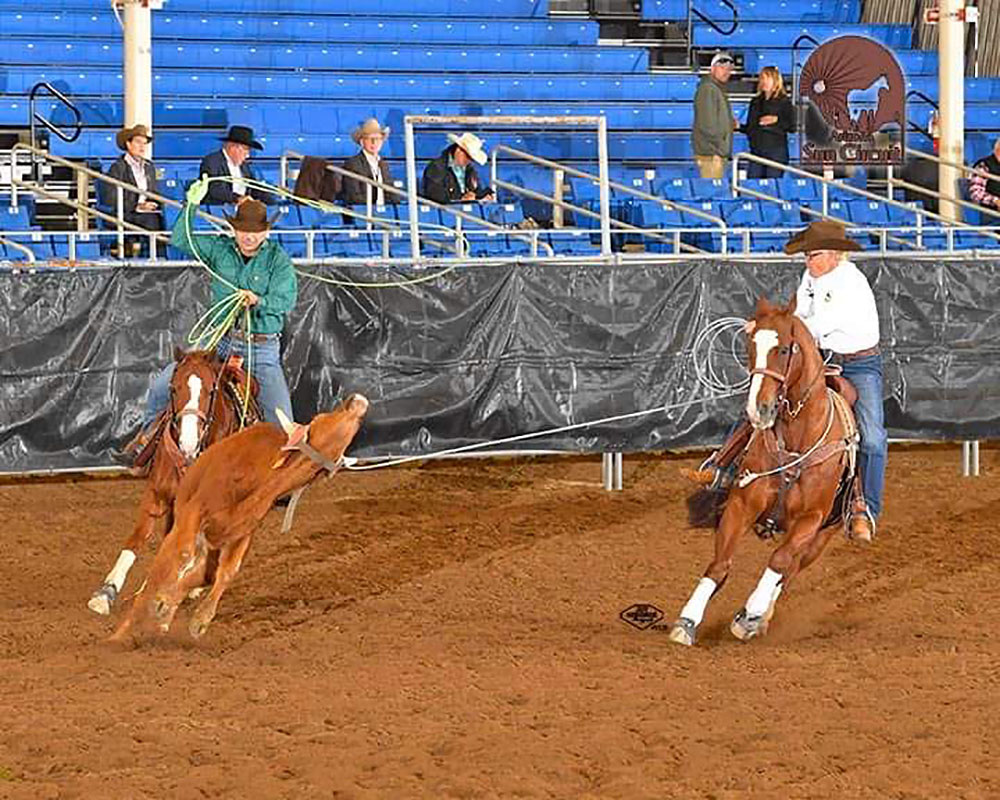 But Trevor and Baker aren't the first ropers to turn their eyes to the reining pen. As Vickie Tanner and her five horses drove through the gates of WestWorld of Scottsdale, they entered a new scene. Although reining itself is not a novel event for Tanner, an event devoted solely to reining is. "The NRHA stuff is fairly new to me. We have shown reiners in the quarter horse levels, but now that they're adding so many more divisions in the reining end of it, here we are! This is my first NRHA reining show to enter, ever," Tanner said.

Tanner lives a short 30 minutes north of WestWorld of Scottsdale in Rio Verde, Ariz. While the area is known for a plethora of reining trainers, it is also a hotspot for ropers. "This area, all the way to Wickenburg, is the snowbird capital of the world when it comes to roping. There are hundreds of ropers that come here for the winter," Tanner explained. "We go to a lot of local jackpots and the world series ropings. For me, it's a great place to take the rope horses and season them until we show them at the quarter horse shows."
Tanner has been involved in the western lifestyle her entire life. Growing up, her father trained cutting horses and her family ran cattle. She then went to college at Chadron State College in Nebraska. After finishing her degree in Criminal Justice and Business Management, she continued training horses and people.
Tanner's program began with training strictly rope horses but has evolved into creating a well-rounded horse. "A lot of the horses we rope on started as reining horses, which I like because they are broke better and have all the buttons. If they are bred to be cowy, it makes the job of making them a rope horse much easier," she said
Competing in the World's Greatest Horsewoman in Queen Creek, Ariz., brought showing reiners into her life. In the event, women compete in working cow horse, cutting, steer stopping, and reining. "It has been a great program for me because there are a lot of people hunting for that kind of horse. So many of the horses today, because of how competitive it is, are just rope horses, just reining horses, or just cow horses. We work hard in my program to make one versatile for all four events."
The horses Tanner brought to the Best of the West have been entered in ropings, but the Best of the West will be their first debut in the reining pen. She has two entered in the Futurity, and three in the Rookie Pro. She also has an Amateur client with her that is entered in the Green Reiner and Rookie Non Pro. "There's a class for everyone. That's why I love reining."