Scribing at a show as prestigious as the 6666 NRHA Derby presented by Markel may seem like a daunting task to some, but for one of the scribes in the Adequan® Arena, it was worth traveling halfway across the globe for.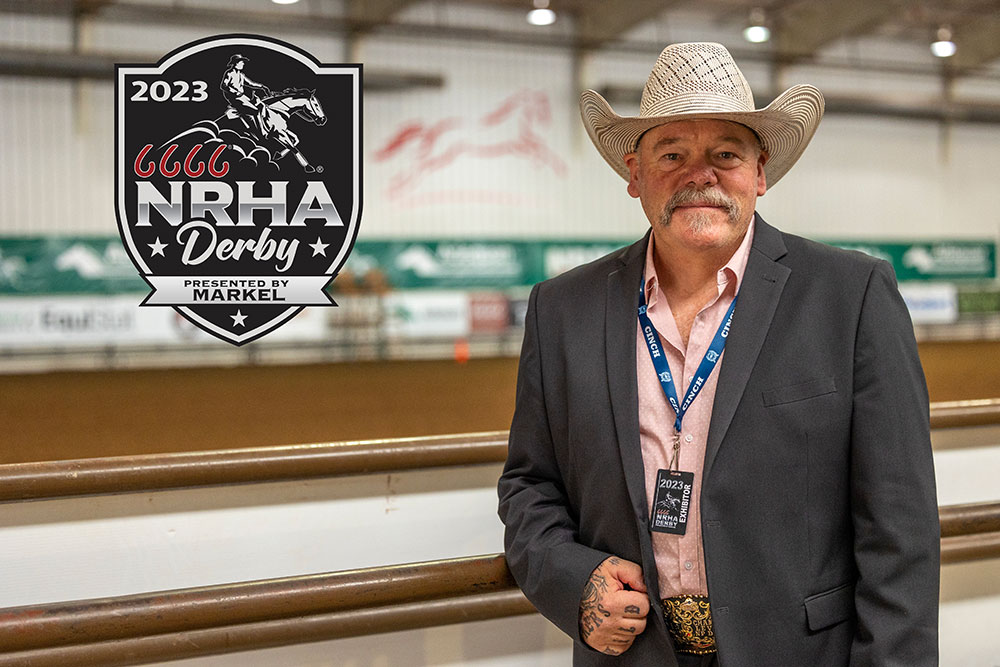 Anthony Ross, a resident of Victoria, Australia, is spending his first trip to Oklahoma City in the best way he can imagine- sitting elbow-to-elbow with the judges.
"I'm fortunate I have some connections back at home, who know some people, who know some people over here, I suppose," Ross explained. Those "people" include NRHA Judge Dean Latimer, who connected with Ross while judging a show in Australia. "I was on the committee at the local show, he did our championship show, and I got to know him. He's a really good guy and made this happen for me."
Ross's involvement in the reining industry in Australia is pretty all-encompassing. Not only is he a carded NRHA judge, but he also operates a small breeding program, specializing in reining horses, alongside his wife. They breed about ten mares per year and stand their stallions to the public. In Australia, there are very few trainers. Most competitors, including Ross and his wife, are non pros who train and show their own horses.
"This is one of the good things about coming over here and watching all the runs. I can note what stallions are producing really good quality in different areas, so I can take that information back to my barn," said Ross.
Insight on potential crosses for his broodmares isn't the only thing Ross wants to take back to Australia with him, though. "I've taken a million photos, but that doesn't capture all of it. I want to just pick up one little section of the barn and bring the whole thing back," Ross said, chuckling.  "Even the way the staff runs the whole thing…the professionalism here is just amazing. The camaraderie amongst the other judges and staff – you just can't fathom how big a deal this is."
Ross is ecstatic to take the things he's learned during his time in Oklahoma back to Australia, especially with the Oceania Affiliate Championships coming up in August.