Situated in the south central region of Europe, bordering Italy, Hungary, and Austria, is the scenic country of Slovenia. This small nation, about the size of the state of Massachusetts, is home to approximately two million people… and a rapidly increasing number of reining horses.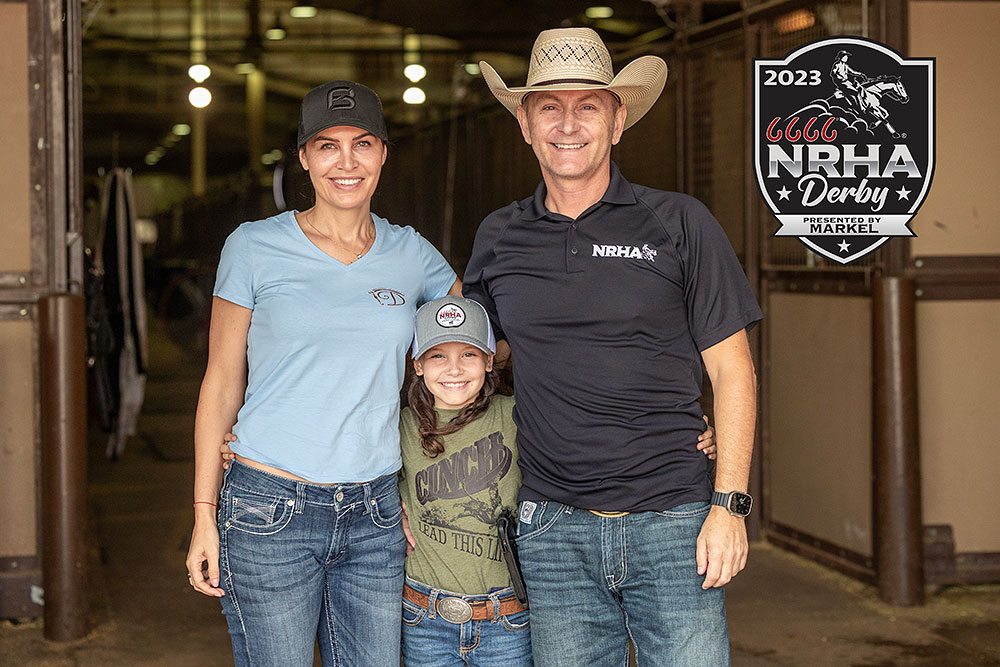 Igor Rozman, president of the Slovenian Quarter Horse Association, is proud to be the first to represent his home country at the 6666 NRHA Derby presented by Markel. Not only does he have a barn full of reining horses at home in Slovenia, he also has two horses in training with Aubrey, Texas-based NRHA Professional Franco Bertolani.
While he has visited the states many times for NRHA events, he is competing this week aboard As Smooth As Ice, a 2019 stallion by NRHA Million Dollar Sire SG Frozen Enterprize and out of Hollywood Silver Gun. "I said, why not? Let me try," Rozman explained, laughing. "I had the horse last year as a three-year-old, it was almost ready to be shown by Franco. Then we decided we are probably going to start showing him here in the non pro category."
Despite not making the Non Pro Finals, Rozman is still happy with his ride and excited for the future with this horse and the future of the industry.
"There are a lot of young people starting to do reining that are buying good reining horses. Some of them even come overseas, to the States," Rozman says, of the reining industry in Slovenia.
For European reining enthusiasts, one of the biggest challenges is finding the mare power to improve their programs. According to Rozman, though, "The breeders are starting to invest in good mares, you know? The stallion semen is quite easy to get. All of the top American stallions are influential in Europe."
Another challenge with the reining industry in Slovenia is the shortage of good trainers. Many Slovenian non pros travel to bordering countries, like Italy, to find a good trainer to ride with. However, Rozman has hope for the future, as many young people are getting involved in the reining industry. Even Rozman's eight-year-old daughter, Tia Sofie, has fallen in love with reining, showing alongside her father at the European shows.
Rozman is a firm believer that the younger generation in the reining industry is the future. With the growth he is seeing in his home country of Slovenia, the future is bright.