The National Reining Horse Association family expands far across the globe. An example of that impact will be showcased as Joao Felipe Lacerda enters the show pen in the MS Diamonds TX Level 4 Open Futurity Finals.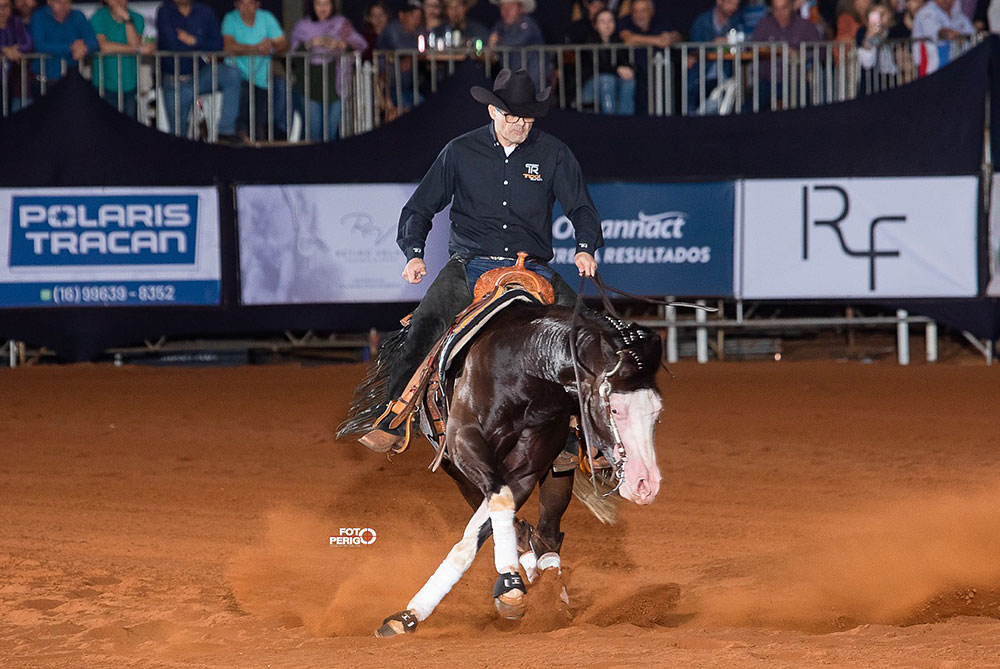 Lacerda and his mount, Spark Dunnit Again (Gunner Dun It Again x Sassy N Shiney), both flew from Brazil to make their appearance in the finals.
"I work for Tripol Ranch, and when I started working for them, it was our plan to find good horses them and bring them to the United States to compete," he said. "It is a dream for us to come here and compete with the guys that I always try to watch and learn from."
This is the second time the team has brought horses over for the Futurity. Lacerda said they brought a mare last year, but she was not out of a stallion they owned.
"This year, we came with two horses that are sons of Gunner Dun It Again. That is Tripol Ranch's stallion, so it is really good," he said. "They have to fly over here and stay in quarantine for seven to ten days in Miami. Then we all stayed with Thiago Boechat to prepare."
While the horses were in quarantine, they could only be handled by others in quarantine, so the process can be stressful. The team arrived a month and a half ago and then got to work.
"It is difficult for the horses because in quarantine, they do get a little stressed, and they need time to start working again slowly," he said. "These two horses I trained for a long time. I know them very well. The stallion is a really special one. He won the Brazilian Futurity and is a huge stopper and can do anything."
Additionally, he brought a second horse that is talented and can perform all the maneuvers extremely well.
"It is a dream," Lacerda said. "I am really happy to represent my country – I can feel the cheers from my country from all of the Brazilians, and it is a very special moment. I want to thank the owners, the Tripol Ranch family, my team in Brazil that is riding the other horses that we will bring next year, and my family."