Pizza, pasta, a leaning tower, and reining horses- for 6666 NRHA Derby presented by Markel steward Alessandro Dezzutto, that's what his home country of Italy should be known for.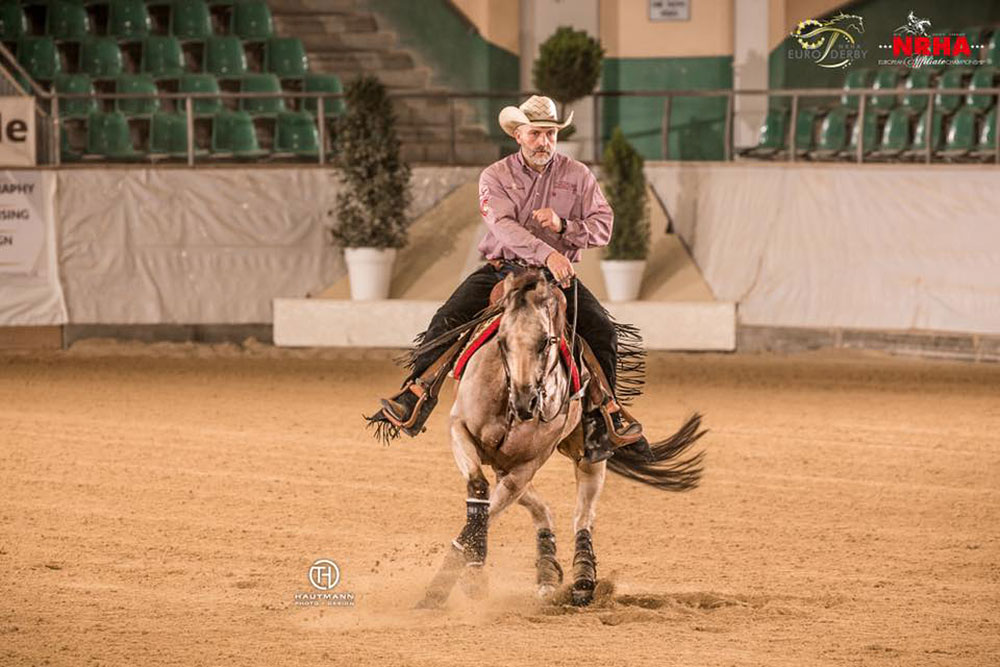 Coming to the NRHA Derby all the way from Rivarolo Canavese, Italy, Dezzutto is excited to be amongst this year's group of stewards. "It's a great way to be in the middle of the show management and get to know the riders," he said.
Dezzutto first learned of the sport from a newspaper, but he was hooked once he sat in the stands to watch the famous slides, spins, and stops. He quickly went from watching the shows to competing in them.
"It's been 30 years now that I've been involved in this sport, and I just like everything," Dezzutto shared. "I just love the Derby and being here."
Just as reining is a rapidly growing sport in the United States, it has quickly gained popularity in Italy since its introduction in the 80s. Dezzutto excitedly shared that this year, a record-breaking 450 horses entered the Italian Futurity.
During the NRHA Derby, Dezzutto is here only as a steward, but he is still actively competing in Italy. Several notable trainers have moved to the US from Italy, but with the next generation, Dezzutto hopes to see them stay to show in Europe, just as he has.
"My goal is just to stay in the business. I'm even more involved working in the industry than I've ever been, and I'm excited to be at the European Futurity, the European Derby, and any other events I can be," Dezzutto said.