While her involvement in 4-H, marching band, The National Honor Society, and the Spanish Honor Society is enough to complete any college application, Isabelle Hildebrandt is also an active National Reining Horse Youth Association member.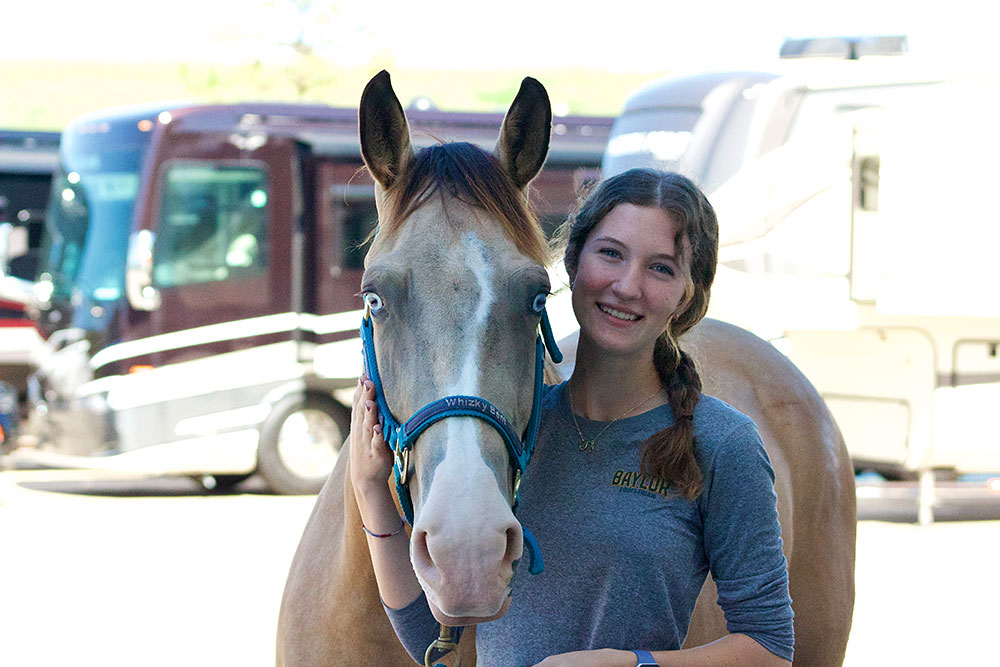 Only nine years old when she began reining, Hildebrandt soon fell in love with the sport. She quickly realized how important the youth association was to scholarship, horsemanship, and personal development. When the association launched the youth liaison program, she eagerly took on the South Texas Reining Horse Association Youth Liaison role. While serving in that role, Hildebrandt participated in the art and photo contest and the speaking contest.
"I'm just so thankful for the opportunities that the youth association has," Hildebrandt said. "I used to be afraid of public speaking, but I've grown so much in that, and I know it's going to get me further that way."
Currently, Hildebrandt holds the role of the Texas Reining Horse Association Youth Liaison. This year, she will not only be riding but competing in prepared public speaking, reciting the A. General, and speaking about her community service project.
Hildebrandt will soon graduate and head to Baylor University to study engineering while riding for the equestrian team. She plans to continue showing in reining and recruiting other youth to join the NRHyA and garner the same benefits she has.