No rider will soon forget the feeling of hearing their name as they ride down the alley into the historic Jim Norick Arena. For the open preliminary round of the 2023 6666 NRHA Derby presented by Markel, the narrator of this special memory has been fine-tuning his craft since he was just nine years old.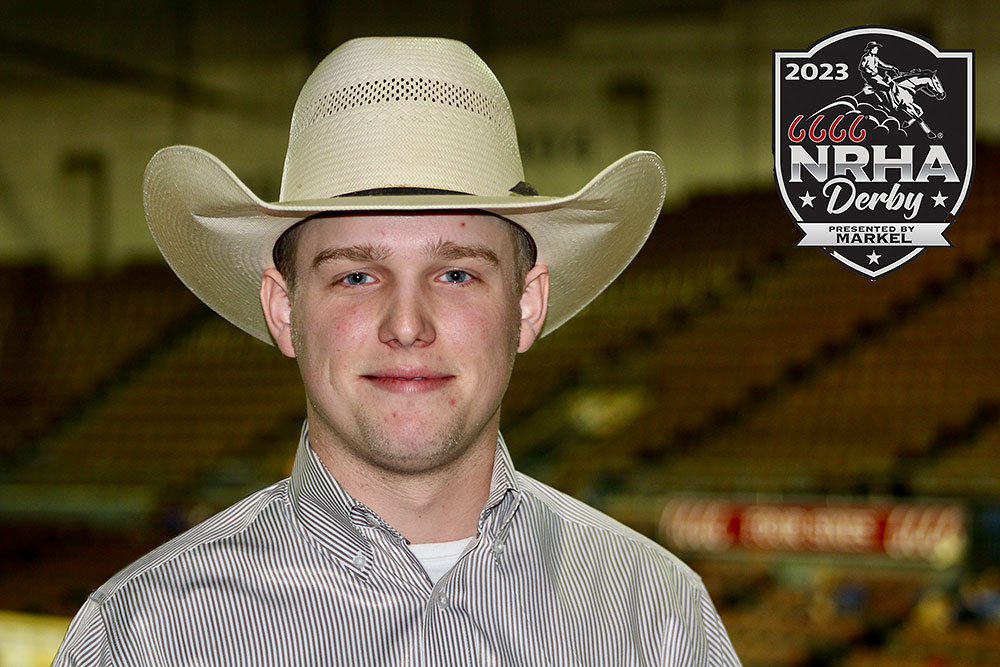 Blair Thompson set out to be a futurity champion but quickly realized he had another skill set- talking. "I like talking, and growing up, everybody always said I talked too much, so I just figured, why not put it to good use," Thompson says.
The Amarillo, Texas native tried every other sport in the book before his horse-loving mother, Kathy Thompson, bought a reining horse for them to share. Neither family member had ever been involved in the sport before, but it took no time at all for their passion to develop. Kathy took her drive to the pen in the non-pro, and Blair took his to the announcer's stand.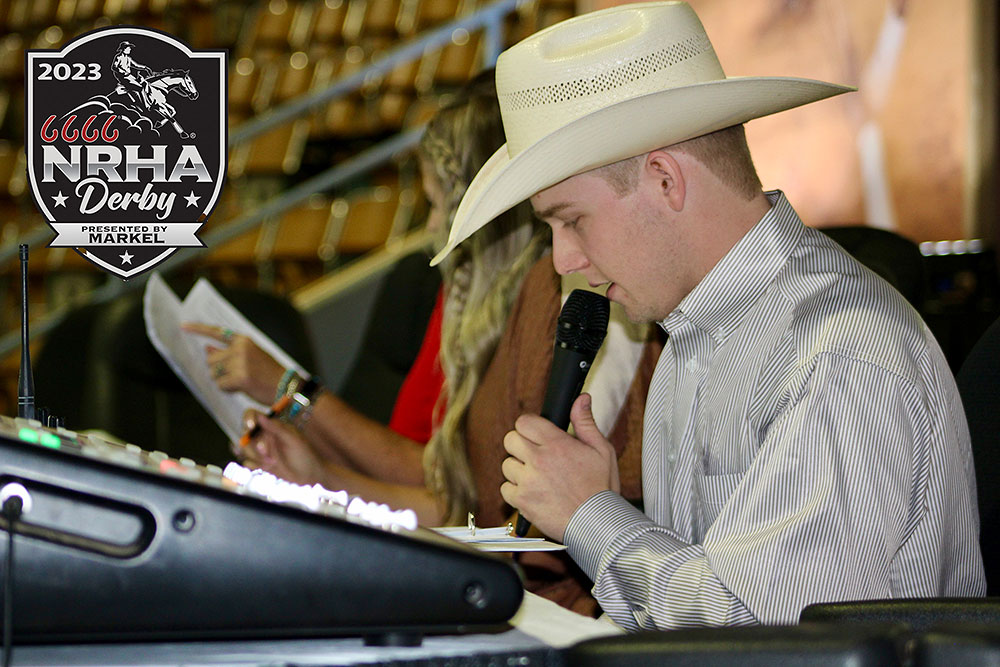 To Blair, there is nothing more special than getting to announce, sharing the excitement, getting people riled up, and watching the crowd get involved in a great run. Being the announcer for the open preliminary finals of the NRHA Derby is a particular honor for Blair, who has only been in the stand for about six months.
"I've grown up here; I've been in this industry since I was nine years old. And you know, I remember when I was a little kid, I envied these guys that were in the finals on Saturday night, and I was wanting to be that, but now that I actually get to be a part of the conduction of the finals on Saturday night. I mean, it's one of the greatest feelings I've ever had. It gets me excited and gets me out of bed in the morning."
For Kathy, it's an exhilarating feeling to ride into the arena and know that her son is the one who will get to announce her score, "it's just been fun watching new doors of opportunity open for him, although it is weird to be listening to the loudspeaker, and realize, oh that's Blair!"
There is no doubt that there will be Thompsons in and above the arena for years to come. Blair has no plans of stopping at the end of the Derby but rather has his sights set on being one of the biggest announcers in the industry.