As both a firefighter and a horse trainer, Beeler's journey to being the 2022 NRHA Rookie Professional World Champion was anything but typical.
"It's the best of both worlds," Beeler says. As a member of the fire service, Beeler works 24-hour shifts, followed by 48 hours off. It's in those 48 hours that he puts in the work that allowed him to be named the 2022 NRHA Rookie Professional.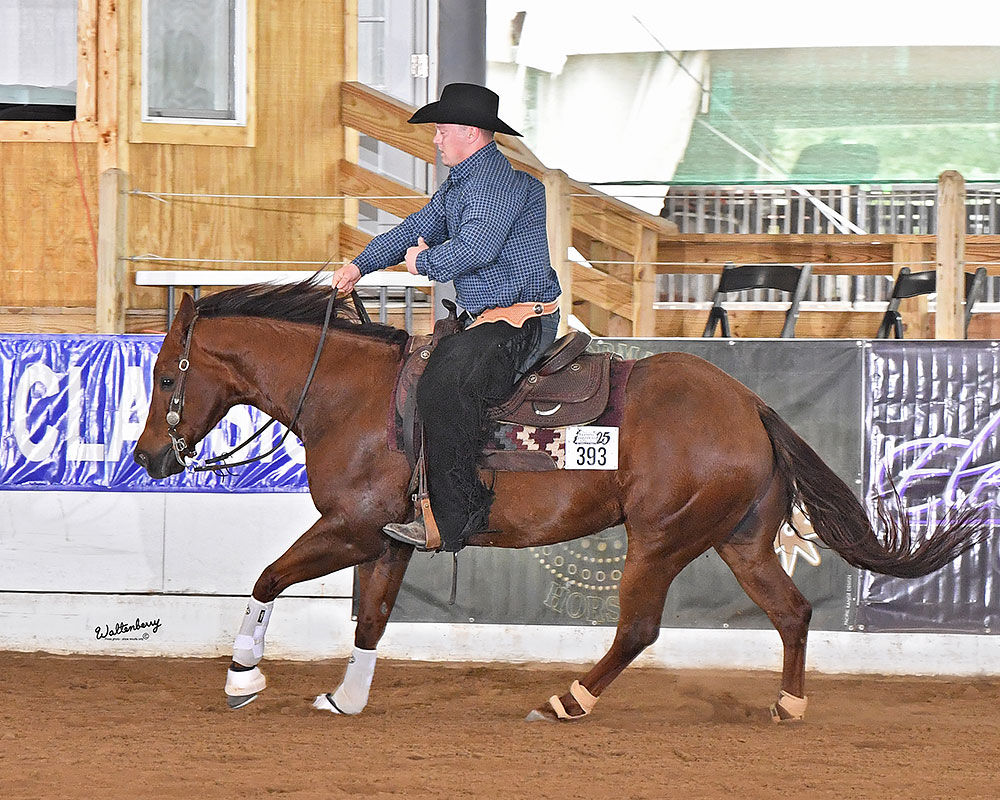 Beeler is by no means new to the world of reining. From the ages of three to 17, he was coached through youth reinings by his grandfather, Steve Gooden, the owner of the horse with whom he achieved the Rookie Professional World title.
Since then, Beeler took time off to play football for Purdue University and returned to reining as a self-taught professional.
"I like to say I'm mixing old school and new school," Beeler shared regarding his riding style. "But I really just learn as much as I can and ride good horses."
The dual role Beeler plays wouldn't be possible without the support of his family. While working his 24-hour shift as a firefighter, he is completely unavailable to his role as a horse trainer, so he relies on his family to care for and exercise his horses.
"I've done about every discipline, but reining; reining is the most fun," Beeler said. "So I just plan to continue to grow and learn every day. I'll keep on with the fire department as long as I can, just living the best of both worlds."