A jack-of-all-trades usually refers to someone who can fix, build, or make just about anything. For the National Reining Horse Association, the resident jack-of-all-trades is Van Luse- head steward of the 6666 NRHA Derby presented by Markel, carded judge, rider, and trainer.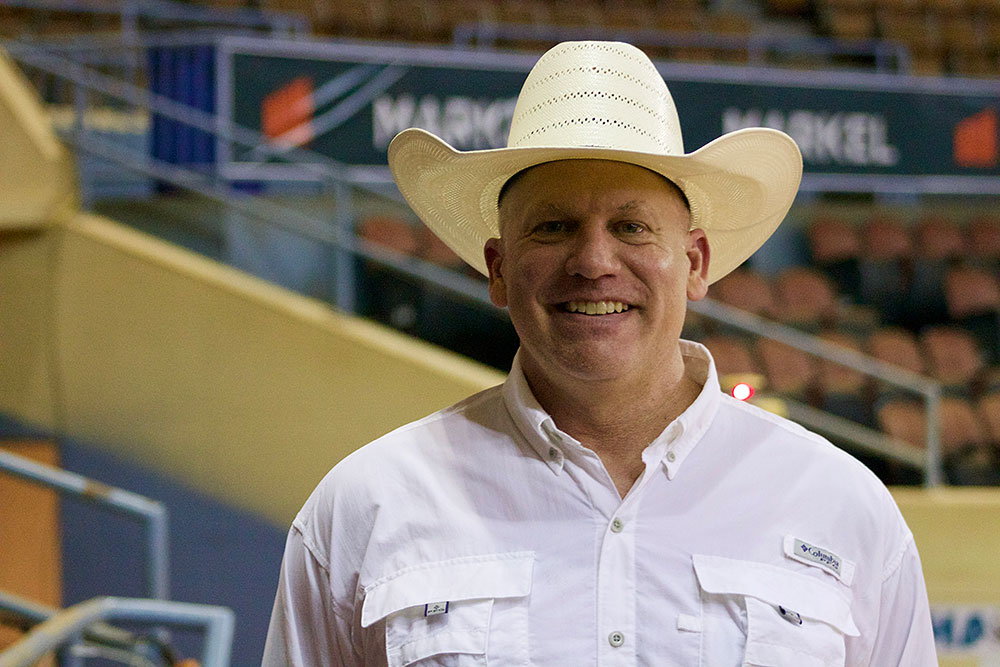 For more than three decades, Luse has been actively involved in the sport of reining horses, with 30 years of that time spent as a trainer.
"It's a lot of fun getting to learn from Van. From getting a judge's perspective to explaining the many hows and whys behind what we're working on, he's helped me become a much better rider and showman," one of his riders said. "I'm very grateful for his coaching."
Luse is passionate about the ever-evolving athleticism of the reining horse, making that his favorite part of being a judge.
"The horses have always been amazing," Luse said. "Still, every time we think we've seen the best, a new horse comes up that's just crazy good."
While the horses and riders competing at the NRHA Derby are the best in the sport, Luse emphasized that anyone whose horse can willingly halt, turn, and do a simple lead change can be taught the rest of the maneuvers needed to compete in the sport.
Luse has judged a variety of events, including the National Reining Breeders Classic, the Tulsa Reining Class, and the NRHA Futurity. His accolades as a rider include being the 2016 NRHA Professional Horseman of the Year, winning an All American Quarter Horse Congress Limited Open Futurity, and championship titles in AQHA Intermediate Open Futurity.
As a coach, Luse has had riders place in the Top 10 at the AQHA World Show in the Level 1 Amateur Ranch Riding and bring home titles such as the Reserve Champion in the Non Pro Ranch Reining at the National Championship Appaloosa Show.
The influence of Luse in all of his roles for the NRHA will undoubtedly have shaped generations of upcoming horses and athletes.
"Reining right now is just the best it's ever been," Luse said. "I can't even predict what it'll look like in another five years because five years ago, I would've thought it was the best then, too."